Come & Feel The Difference
International Montessori Academy is nestled in the heart of the Candler Park neighborhood of Atlanta, Georgia on two acres of land spotted with fruit trees and gardens. Our school building is a converted 1950's church featuring stained glass windows, beautifully appointed classrooms, an auditorium and multi-purpose room, and plenty of outdoor learning and play spaces.
MA is an authentic Montessori School in Candler Park serving children ages 0 – 12 years. Our community has families from over 20 countries, covering 5 continents.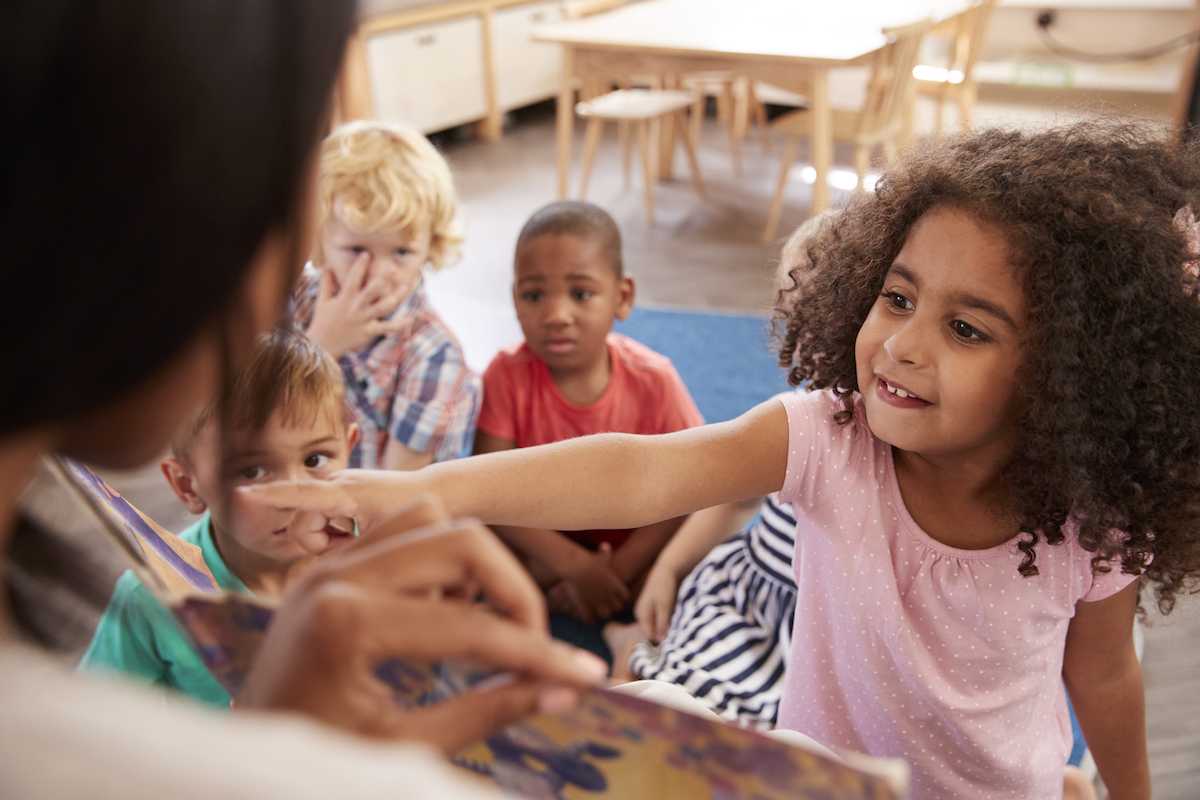 The Director's Message
Zaki Swaray-Rowe
Director
Welcome to International Montessori Academy! Thank you for taking the time to learn more about International Montessori Academy. Each day at our school is an exciting new opportunity to enrich the minds of our students, and we hope your child will join us.
International Montessori Academy welcomes students regardless of race, gender, national and ethnic origin, and is non-discriminatory in all our policies. We accept children between the ages of 0-12 years.
Please contact us regarding availability for your child, and to schedule your personal tour of our school. We will be happy to answer your questions and provide additional information about our educational programs.
Kind regards,
Director
International Montessori Academy
Our Philosophy
At International Montessori Academy, our philosophy is based on the pioneering work of Dr. Maria Montessori. Dr. Montessori believed that no human being is educated by another person; he or she must do it by him or herself, or it will never be done. She believed that the goal of early childhood education should not be to fill the child with facts but rather to cultivate the child's own natural desire to learn.
​Our community of children and families is a true melting pot of cultures with more than twenty nationalities represented among our families and staff. The Montessori environments at IMA are specifically designed to support each child's independence and passions while the curriculum ensures the child's progression through math, language, geography, arts, and sciences through an enticing and scientifically proven method.
Our program creates a framework for children to grow while acquiring knowledge about and learning to value different cultures of the world. We foster this growth with a Spanish speaker in each classroom, and by engaging students in the monthly cultural study.
Our Mission
International Montessori Academy is an international school community that provides a respectful, peaceful Montessori environment and nurtures the potential of the whole child.
Meet Our Staff
Administration
Zaki Swaray-Rowe
Founder and Visionary
Head of School
zaki@imontessoriacademy.com
---
Corinne Banks
Business Director
corinne@imontessoriacademy.com
---
Antasha Royal
Program & Communications
Director
antasha@imontessoriacademy.com
---
Nido Infant Communities
Tavia Gordon-Allen
Lead Guide
---
Brenda Lopez
Spanish Assistant
---
Abioseh Turner
Assistant
---
Mireya Aviles
Lead Guide
---
Zakia Rahim
Assistant
---
Elma "Elle" Malulu
Assistant
---
Khulud Shabazz
Assistant
---
Toddler Communities
Charisse Navarette
Lead Guide
---
Eunice Bravo
Spanish Assistant
---
Amie Durham
Assistant
---
Sonya Bettis
Lead Guide
---
Liliana Calderao
Spanish Assistant
---
Sandra Cruz
Assistant
---
Lisa Hamilton
Lead Guide
---
Amanda Cantos
Spanish Assistant
---
Marley Bettis
Assistant
---
Primary Communities
Shannon Watson
Lead Guide
---
Genesis "Park" Adams
Assistant
---
Monica-Rodriguez
Spanish Assistant
---
Anitha Shanmugam
Lead Guide
---
Marlen Munoz
Spanish Assistant
---
Fabian Andrade
Assistant
---
Elementary Community
Lolitia Johnson-Dore
Lead Guide
---
Aleksandra "Sasha" Svirshch
Assistant
---
Subs & Floaters
Zoe Swaray
Assistant
---
Serena Parker
Assistant
---
Betelhame Desalegnee
Assistant
---
Gillian Baltrus
Assistant
---
Specialists
Sheila Scrugg
Music Director
---
Jewel Castle
Violin Instructor
---
Andrea O'Herron
Art Instructor
---